Free Training Day For Your Team
Winning Teams are offering a Free Training Day to UK based organisations. We know that any team will be unable to perform at optimum levels if Solid Team Foundations have not been established.
In fact the most common root causes of under-performance can be traced back to the Team Foundations model. Explore more reasons for team under-performance here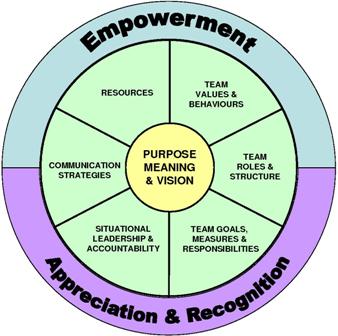 If one of your teams is not performing at the level you need then this single day will get them:
More focused
More aligned
More inspired
which will generate better measurable results in the months to come.
If you wish to explore this opportunity we only ask three things:
We interview the team leader in advance for 30 minutes either face-to-face or by telephone
Each team member takes 20 minutes to complete our Team Performance Benchmark Survey which remains anonymous throughout
You provide the venue for the full day of training
5 Critical Steps
Our specialism lies in measuring and diagnosing team performance, and our vast experience highlights that the root causes of under-performance typically lie in one of five areas:
Lack of Team Purpose, Meaning & Vision
Poorly focused goals and performance measures
Inappropriate leadership style
Weak team communications strategy
Absence of appreciation and recognition
Free Training Day Agenda
9.00am: Current Performance
9.15am: Team Purpose
Establish a clear purpose and vision for a winning team performance
Explore the real meaning of being in this team
10.45am: Performance Goals & Measures
What is working and what isn't?
Are you focused on the best measures of performance?
12.00am: Break
12.30pm: Situational Leadership
Define the current stage of team development
What direction is required?
What support is required?
How can the team become more empowered?
1.30pm: Team Communications
What are the team values?
Where are they being compromised?
Where is accurate communication most critical?
Who takes responsibility?
2.45pm: Break
3.00pm: Appreciation & Recognition
Where is judgment and blame being used currently?
Where are successes going unnoticed?
How can a positive environment be sustained?
4.15pm: Short Term Performance & Action Targets
Building team alignment
Application in the workplace
5.00pm: Close


Return from Free Training Day to Winning Teams


A FREE consultation is always available, so to discuss this issue further either:
Call us on 0845 434 9589
Or complete the form below