Winning Teams Pit Crew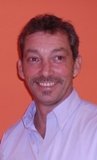 Team Principal - Johnny Frankland

Focusing on the critical performance questions:
What is your vision of Ultimate Performance in your organisation?
What is the Winning Performance your teams must deliver?
Are you currently monitoring the critical measures that most impact your team's performance?
Where can performance be rapidly improved?
Do your teams operate in complete alignment?
How well integrated are the teams or functions within your organisation?
Are your teams contributing successfully to an environment of continuous improvement?
How can you realise a tangible return on any investment in performance improvement in very short timescales?
---
To review the Client Experiences of our Pit Crew Members please follow this link (opens new window)


To read some recent Case Studies please follow this link (opens new window)
---
Executive Team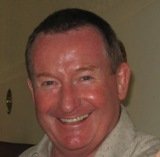 Neil Donnelly - Business Development
Mentor heads of sales and provide interim sales management
Coach sales managers to drive change
Audit sales process & deliver recommendations
Design & build sales management tools tailored to the needs of the business
Workshops to sell the tools to the sales organisation
Develop behaviours and sales skills as identified in the audit
Visit Neil's Website - Conexus International
---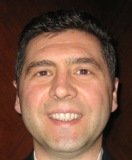 Jason Footman - Commercial Finance and Change Management
Savings delivered in excess of £1billion

Turning strategy into detailed business plans
Investment appraisals and business case production
Change management
Benefit qualification and delivery
Stakeholder engagement
Project planning and management
Project management framework implementation
Product and customer profitability improvement
Forecasting and scenario-modelling
Cost driver identification and cost reduction initiatives
Process mapping and improvement
ICT data and telecommunications infrastructure reviews for multi-site organisations in order to improve service and reduce costs
Visit Jason's Website - TSI Solutions
---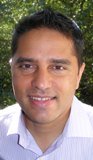 Alistair Lobo - Business Purpose, Vision & Values Specialist
Alistair delivers People Performance and Effective Communication skills!
Until 4 years ago Alistair was a Project Manager for the BBC & Siemens helping to successfully deliver several IT Media projects valued between £95M and £250M
Alistair built a reputation for turning around large faltering projects to successful delivery; he credits much of the incredible results he achieved to the Effective Communication skills he learned and applied, including NLP, Hypnotherapy and various Advanced Communication and Leadership skills
Alistair has personally coached several CEOs in NYSE & FTSE top 100 listed companies as well as several Anthony Robbins trainers. His Mindset coaching clients include the current British Kung Fu Champion who he has coached for 4 years since his first competition to now being the world champion silver medalist
Alistair has run numerous workshops for organizations on 'effective communication and universal principles' including 'Purpose and Values alignment' where he has guided several organisations and teams to establish an inspiring purpose and a compelling mission
Visit Alistair's Website - Certain Progress
---
Pit Crew Members (In Alphabetical Order)
---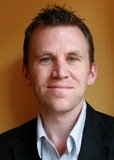 Richard Bellars - Transformational Leadership Coach
Respected for his intuitive, generative and inclusive approach, he works chiefly in developing leaders and high achievers with a focus on:

Authentic leadership - acknowledge and develop one's responsibility to impact and influence by "who you are"
Diversity and inclusion - recognise everyone has unique value (and values) to contribute and engage it
Individual excellence - match performance to potential and exceed expectations
Empowering communication - know how to engage and relate consistently with oneself and others for better results
Awareness - learn the first step to transformation trust - value and develop the foundations to all the above
Visit Richard's Website - Inner Action
---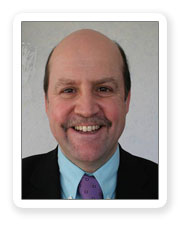 Nigel Clements - Systems Thinking & Continuous Improvement Specialist
Over 20 years of experience delivering practical changes that can be applied immediately to deliver better performance:
His consulting philosophy lies in the work of Dr W Edwards Deming

Identifying process purpose
Understanding customer value
Developing better measures, better analysis & better use of performance data
Experimenting for improvements
Reducing waste
Evidencing real benefits
Most importantly, enabling people to become excited about and taking control of the work that they do
Visit Nigel's Website - Prism Consultancy
---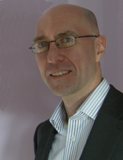 Steve Colegate - Performance & Innovation Expert
Steve brings performance improvement and systematic innovation to you and to your team so that:

Your people achieve more in less time with less supervision
It's your people who are your advantage rather than the tools/technology that they use
Your leaders spend more time leading than managing, taking responsibility for their own development and performance improvement
Your experts can transition to become valuable and effective leaders where appropriate
Visit Steve's Website - Relish People
---
Pauline Crawford - Behaviour and Gender Dynamics Expert
She works with top teams, board level executives, managers and whole organizations with a focus on:

Balanced Leadership – valuing the masculine and feminine in every individual, combining physicality, emotional intelligence and mindset to expand natural confidence in performance both singularly and within a winning team
Talent Enhancement – enabling each player to uncover their natural preferences, gender dynamic skills and natural passion through awareness of their self value
Rapport Skills– ensuring the growth of great relationships for clients and colleagues, team players and consumers
Communication Impact – increasing the personal confidence and presence of men and women to leverage their health, energy and self expression
Culture Transformation – for the whole organization starting with an online Wellness Survey and Engagement Cascade
Visit Pauline's Website - Gender Dynamics

Visit Pauline's Website - Corporate Heart
---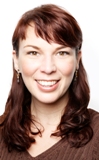 Gabi Glover - Positive Change Specialist
Gabi has a powerful passion for working with people and her contagious energy, enthusiasm and tenacious commitment to results always generate and maintain the desired positive changes.
Utilising facilitation skills in various forms such as coaching, training, improving efficiency and strategic change work, her primary emphasis is given to changing attitudes, behaviours and mindset.
Gabi works at all levels of management, with specific focus given to project management and business development, and she has a healthy track record of sustained improvement in operations, processes and systems.
As an International Business graduate and NLP Master Practitioner, Gabi has built her expertise rapidly by working in a wide variety of corporate settings including:
Working hand-in-hand with IBM & PA Consulting to facilitate the migration of Bentley Motors Limited over to the VW Group

Strategic change, systems and process improvement and internal auditing

Edexcel, Pearson Group, London Ambulance Service and British Red Cross

Developed bespoke qualifications and business development activities

Working with GlaxoSmithKline Kline (Research and Development Greenford) training department
---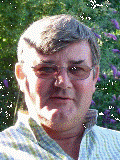 Trevor Grantham - Business Leadership Specialist
Business Improvement through:

Effective Leadership that gains real commitment from staff
Good management practices
Good management processes
Empowered employees really committed to team priorities
Employee as well as customer satisfaction
Visit Trevor's Website - Connected Thinking
---

Dave Harris - Leadership Training and Team Building
Dave is an internationally acclaimed trainer, speaker and coach. He has over 29 years experience in the corporate domain with focus on leadership, experiential learning and high performing teams:

Equine Guided Training and Development – learning with horses to achieve profound, integrated learning in leadership and team excellence
Charismatic Leadership – Being your best for yourself and your team. Knowing how to be firm on issues and maintain effective relationships
Effective Communications – Knowing how to engage with your chosen audience in a way they can understand
Leadership Coaching – Working with leaders to engage in their own unique leadership style
Visit Dave's Website - Acorns2Oaks
---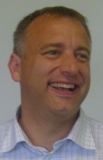 Martin Howe - Customer Service Excellence Specialist
More than 25 years experience in the Customer Service sector:

Implementer of Customer First UK Programmes
Facilitator of the WOW! Awards

Customer nominated employee recognition scheme

Customer service consultancy & training
Public speaker

CIPD & other UK conferences
---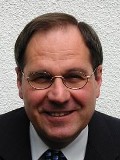 Bay Jordan - Business Transformation Consultant
More than 25 years experience in:

Visioning and strategy
Facilitating effective change, including turning around uncooperative people
Situational analysis and problem solving
Systemic and process improvement
Facilitating improved decision making
Improving employee engagement and optimising effectiveness of people
---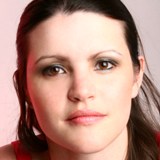 Emma Langman - Change Facilitator
Pragmatist:

Absolutely passionate about knowledge and skills transfer to clients
Translates the theory into practical, jargon-free language
Gets to the heart of things with a robust and challenging, yet warm and friendly, style
Famous for engaging 'difficult' people in change and creating a 'buzz'

Activist:

Specialises in group learning (from 2 to 200 people)
Helps clients to tackle complicated, 'impossible' problems
Great at making waste and savings visible - and achievable
Known for her energy, empathy and enthusiasm

Theorist:

Visiting Fellow at the University of Bristol's Engineering Systems Doctorate Centre
Research Member of the Systems Leadership and Learning Research Group
Active member of SCiO (Systems and Cybernetics in Organisations)
PhD in Systems Approaches, Performance Management & Asset Management

Reflector:

Skills in data analysis (e.g. Statistical Process Capability)
Able to baseline and quantify savings and improvements
Strong, empathetic, 'sounding board' for clients' frustrations and ideas
Enjoys giving people a 'jolly good listening to', to help them engage in change
Visit Emma's Website - Progression Partnership
---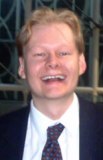 Bruce Lewin - Business Relationships Specialist
Four Groups has developed a new diagnostic and predictive profiling tool called 4G

To improve understanding of behaviours, relationships and culture within organisations
To target specific improvements in personal and team effectiveness
To measurably improve performance where it is needed most through proactive relationship management
Visit Bruce's Website - Four Groups
---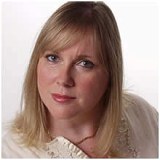 Wendy Makepeace-Browne - Personal Change Catalyst
Wendy is intuitive, professional and passionate in her approach to helping people overcome the barriers to their success whether that is in the personal or professional life
When you work with Wendy you will:

Understand how you really work and what you really want
Be completely listened to and fully focused upon
Appreciate your true value
Start to 'make everyday count'
Visit Wendy's Website - Relish People
---
Philip Rose - Business Strategy & Growth
Vision creation and realisation – helping companies focus on what they really want to achieve
Strategic and business planning – helping companies plan for their future
Business growth planning – delivering simple growth tools for business
Project management – using planning to get it right first time
Business process improvement – designed to support the strategy
Management development training – often overlooked by companies as they grow to deliver their strategy
Group facilitation – keeping things on track to deliver key objectives
Team building – developing the group into a team to deliver the strategy
Visit Philip's Website - Malabar Consulting
---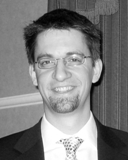 Daniel Stane - Leadership Behaviour Improvement Specialist
Daniel is an experienced international facilitator, coach and consultant specialising in sustainable and measurable, ROI-linked performance improvement among high-potential middle and senior managers. His track record includes working with leading global companies such as British Airways, Diageo, Microsoft and Philips through programmes focused on:

Emotional intelligence/Leadership
Leveraging diversity and creating inclusive cultures
Transformational leadership
Behavioural & performance coaching
Change management
Authentic and effective communication
'10 Min' coaching skills for time-pressed managers
Visit Daniel's Website - Emotional Acumen
---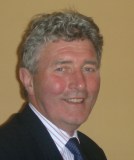 Peter Westbrook - Experienced Management Consultant
Peter's specialisms include:

Independent facilitator of management teams or cross organisational project teams
Change management
EFQM Excellence Model
Developing KPIs, The Balanced Scorecard
Statistical Measurement and its use in monitoring and improving performance
Process improvement including re-organising, mapping, measuring, ownership etc
Problem Solving and associated techniques including six sigma
Strategic business improvement initiatives
Mapping relationships and communications to improve business performance
Visit Peter's Website - Key Performance
---

Mark Wing - Brand Strategy Specialist
Brand strategy - defining the winning team vision, strategy, promise and/or compelling proposition
Marketing & Communications - planning winning team communications sensitively, for each audience group and each delivery channel
Design Management - bringing to life the winning team experience, for the benefit of all stakeholders
Leadership & Implementation - mentoring, training and leading winning teams to achieve optimum results by living out their promise
Visit Mark's Website - MarqueWing
---