Contact the Measurable Performance Improvement Specialists
How much more confidently would you anticipate the realisation of your future vision of organisational success if:
Each member of the senior management team was totally focused on your most critical performance challenges?
Every team in your business was totally focused on expanding their contribution to future growth?
Each individual team member knew precisely how they could maximise their personal contribution to a winning performance?
Everyone in the business was more inspired and energised than ever before?
Every improvement was measurable and contributed to a positive return on investment?
No matter how well your business is currently performing if you are ambitious and want immediate performance improvement then CONTACT Winning Teams RIGHT NOW!
Johnny Frankland, the founder of our organisation is a Specialist in Measurable Performance Improvement.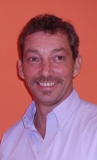 He has been actively embracing positive change for 25 years through the empowerment of self and others. Full of innovative ideas he has developed successful enterprises during that time specialising in Software Development, Sales & Marketing Consultancy and most recently Business Change Management.
Committed to releasing the unlimited potential that lies within everyone, Winning Teams was born with the specific purpose to become the PIONEERS OF MEASURABLE PERFORMANCE IMPROVEMENT and in so doing:
Engender real team spirit within client organisations
Build bigger, bolder client visions of future success

Social
Environmental
Economic

Eliminate resistance to improved performance
Maximise client profitability
Guarantee success with each client
A real enthusiast of high performance and positive change, Johnny continues to offer the simplest and most effective processes for eliminating the resistance that disconnects people at all levels of an organisation from their true potential.


Johnny is a Voluntary Business Advisor for Young Enterprise. (Click on the image below to discover more)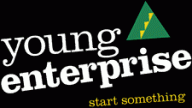 To explore the extensive industry experience of our Winning Team follow this link
If you choose to benefit from working closely with Johnny and his passionate team of performance specialists you will be touched by the enthusiasm, insight and inspiration that they bring to every client meeting.
To reach us just call:
Our offices: 0845 434 9589 or
Complete the Contact Form below below

Return from Contact to Winning Teams