F1 Performance Programme
Our F1 Performance Programme has the capability to take your business to the next level of performance in less than six months.
The programme structure is based upon the Four Key Principles of F1 Performance with each client programme being tailored to align with the prioritised performance needs derived from the 3 Coordinates Process which is our proven approach to plotting the most desirable Performance Journey for each individual client.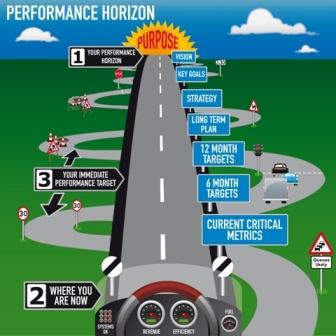 Programme Structure
Each programme follows a similar structure but emphasis is given to the areas that will release the greatest measurable performance improvement in the shortest possible timescales.
The four key elements of each programme are:
FOCUS - Galvanise your organisation (or teams) around the winning performance that must be delivered within the next 12 to 36 months


ALIGNMENT - Ensure that the entire organisation (or teams) is pointing in the same direction, towards your desired key performance goals


INTEGRATION - Get varying teams, functions and partners to work in harmony in support of specific target achievement


INNOVATION - Reinforce a culture of continuous improvement, so everyone contributes to ongoing performance improvement
FOCUS
We will challenge you to establish a clear focus for the immediate future of your organisation, and to prioritise a critical aspect of your performance for measurable improvement.
This will set the context for the F1 Performance Programme and the success of the programme will be determined by its' measurable contribution to your progress.
Your focus might identify:
A strategically critical performance target
An operationally challenging development or
A brand new initiative
It is critical to focus upon the key business benefits that are being targeted, and to ensure that current measures and desired targets are established. Our programmes are typically aligned to either:
Increasing Revenue
Protecting Revenue
Increasing Efficiency
Our clients often want to improve in all of these areas, but we recommend that one benefit is prioritised above the others to avoid the programme's focus being diluted. Experience shows that helping teams to improve in one specific area rapidly generates benefits across the other areas.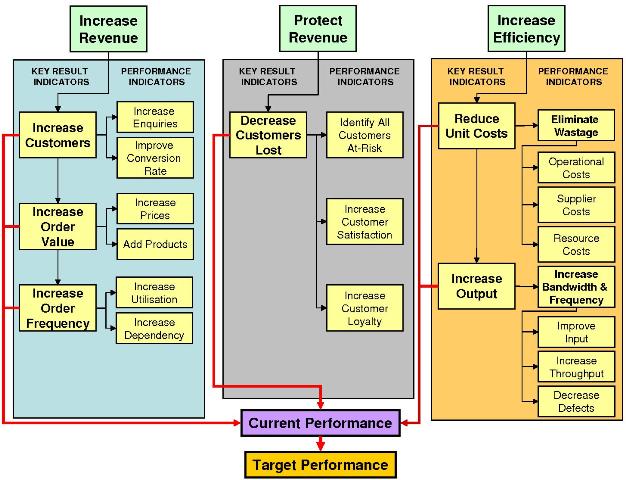 The Performance Framework above is used to focus even deeper by targeting the critical performance metrics that will drive your chosen winning performance, for example:
Increase Customers
Increase Order Value
Increase Customer Loyalty

Increase Customer Referrals

Eliminate Wastage
ALIGNMENT
To deliver a Winning Performance it is critical that the entire organisation operates in alignment with the stated performance targets.
This phase of the F1 Performance Programme is tailored to the specific needs of each client but might include initiatives to strengthen the following elements:
Purpose
Vision
Values
Culture
Dominant Mindset
Strategy
Branding
Leadership
Team Alignment
Informal Networks
Open Communications
Performance Management
Behaviours
Problem Solving
INTEGRATION
For everyone in the organisation to contribute to a Winning Performance it is critical that teams and business functions are closely connected.
The Integration phase of the F1 Performance Programme will again be tailored to the specific needs of each client to address their specific challenges and might include:
Breaking Down Functional Barriers
Setting Common Objectives
Cross-Functional Team Working
Balancing Performance
Product Focus
Cross-Border Communications
Partner Integration
Managing Exceptionally
INNOVATION
To succeed over the mid to long term every organisation cannot afford to stagnate. The best continue to evolve by embracing change as an undeniable ingredient of modern business life.
The Innovation phase of the F1 Performance Programme will enable your organisation to embrace change like never before.
Issues covered will typically include:
Continuous Improvement
Process Ownership
Establishing a Creative Space
Accelerating Innovation
Avoid Crushing New Ideas
Micro-Improvements
Dominant Mindset
From Idea to Implementation
Explore specific Team Performance Issues here

To leave F1 Performance Programme and visit our F1 Team Performance page please select this link

Please explore our Pit Stop Process here
A FREE consultation is always available, so to discuss any aspect of performance please either:
Call us on 0845 434 9589
Or complete the form below