Performance Benchmarking
How do you know how well your teams are performing?
How much performance potential remains unrealised?
By undertaking the performance benchmarking process you will receive an independent diagnosis of their current performance and a root cause diagnosis of the critical issues that are currently limiting performance.
The diagnostic report enables direct comparison between multiple teams from within the same organisation as well as external comparison with teams from a wide variety of market sectors.
The benchmarking process is well established and its origins were created in the Oil & Gas sector during the 1990s.
The structure of the benchmarking process derives its true power from its' incorporation of both organisational and people oriented factors, which enables any organisational team to be assessed as a living organism, including all of those historically intangible factors like energy, spirit and values.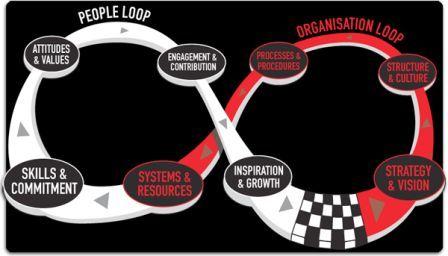 The data takes under 20 minutes to collect from each and every team member, and the process remains anonymous throughout to maximise the candidness and validity of the responses offered.
This is a diagnostic tool that prioritises each root cause of performance limitation in alignment with your definition of a winning performance, to deliver a prescriptive schedule of the issues you must address if ultimate performance is to be realised.
The key categories within the process are shown on the racetrack above and some of the sample statements within the survey include:
Our leadership team are committed to delivering the current vision
My team has clear targets and measures
My team takes responsibility for it's relationship with other parts of the organisation
I am given the opportunity to contribute to the improvement of our processes
We have all the necessary information available to make effective decisions
My team possess all the necessary skills to perform effectively
I share the organisations key values
My team is focused on finding solutions rather than dwelling on problems
My team learns from it's mistakes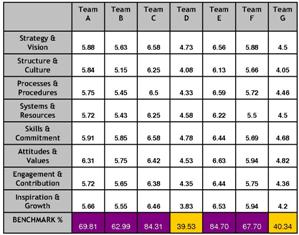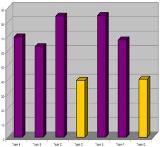 The charts above show the summary output but the devil really lies in the detail, and this process has been proven time after time to illuminate the true root causes of performance limitation.
Once armed with this analysis you will never waste your investments in training again; instead you will know that by addressing each issue at a root cause level you will witness measurable performance improvements within very short timescales.
Learn how the Performance Benchmarking process plays a vital role in the Winning Teams Pit Stop by clicking this link


A FREE consultation is always available, so to discuss any aspect of performance please either:
Call us on 0845 434 9589
Or complete the form below

Return from Performance Benchmarking to Winning Teams